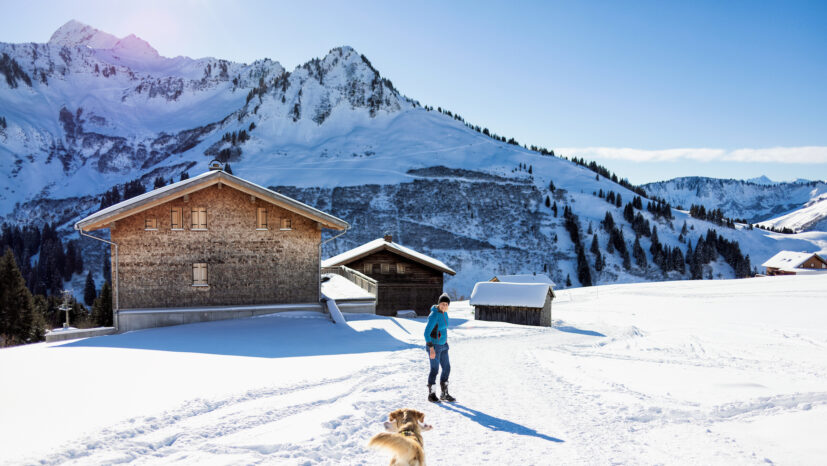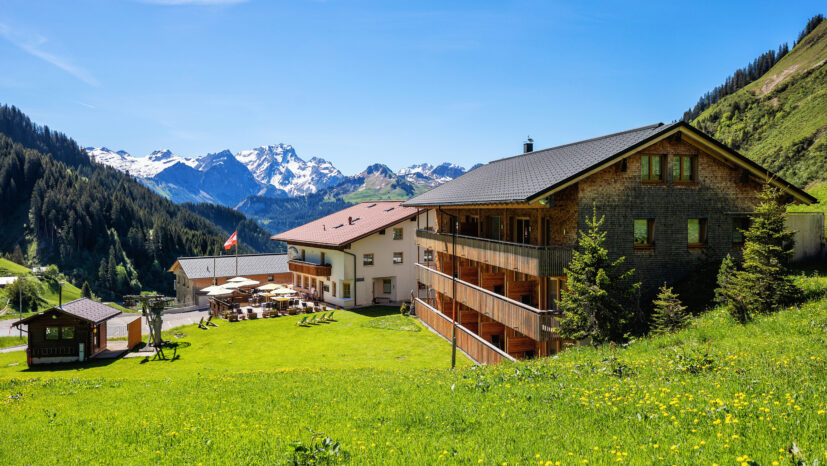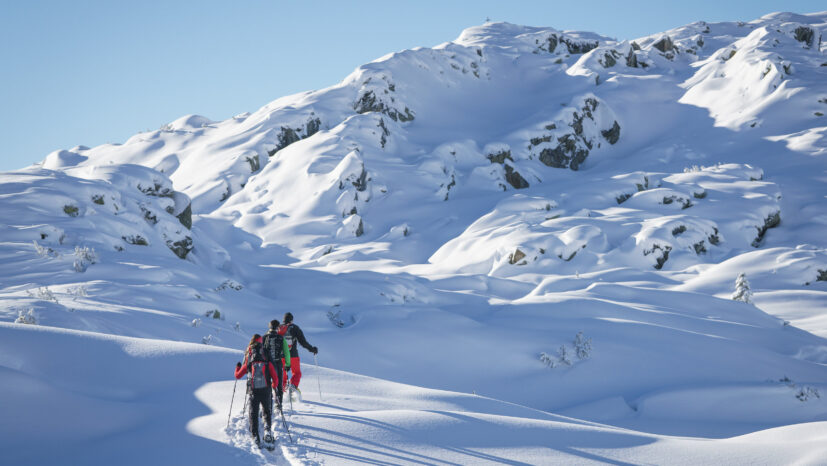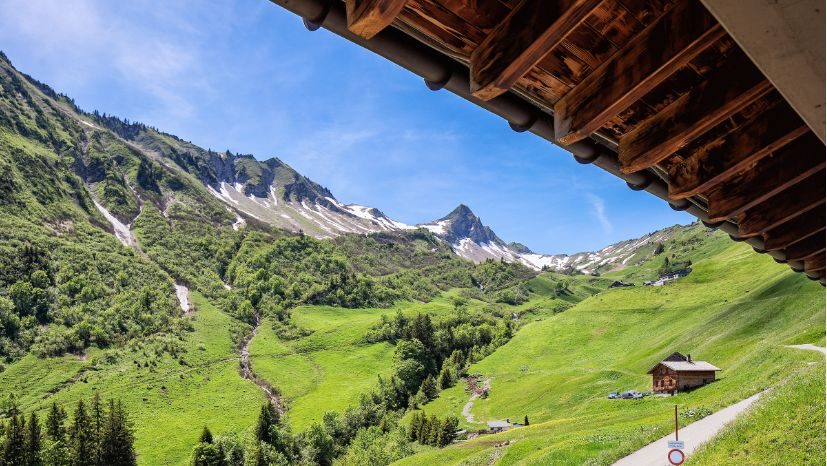 MOUNTAIN JEWEL IN THE GREAT WALSER VALLEY
The Sonnasita is located in the Vorarlberg Alps in the small Walser village of Faschina at 1,500 m above sea level. With an imposing view of the Lechquellgebirge with the Rote Wand (2,704 m), which offers a unique natural spectacle at sunset. Directly at the ski lift and hiking trails. On the sunny side of the Great Walser Valley.
ONLY THE MOUNTAINS ARE THIS CLOSE TO HEAVEN.
In your Sonnasita you can experience nature up close. Guaranteed snow and the ski area on your doorstep in winter and magnificent mountain worlds and flower meadows in summer are waiting for you. If you are looking for nature and originality in the heart of Vorarlberg, you have come to the right place.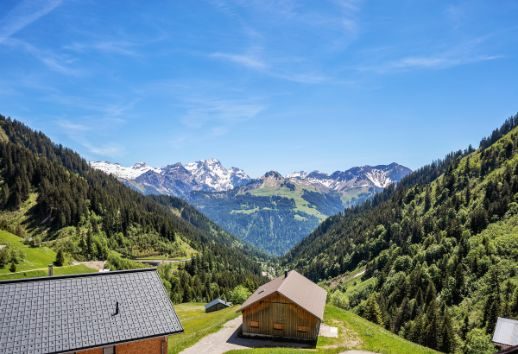 MOUNTAIN VILLAGE WITH HISTORY.
The hilltop village of Faschina is a district of the municipality of Fontanella and a pass crossing from the Great Walser Valley into the Bregenzerwald. In the past, Faschina was inhabited only in summer. There are numerous stories to tell about the Walser culture.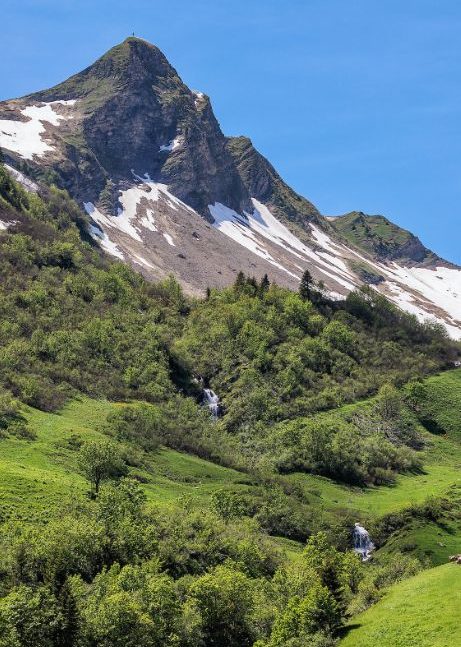 INHALE – EXHALE – ENJOY. LIFE CAN BE SO BEAUTIFUL.
UNESCO BIOSPHERE PARK WALSER VALLEY.
As a UNESCO biosphere park, the Great Walser Valley is a natural jewel without equal. To live with and from nature is the motto of the model region. If you are looking for nature and originality, Faschina is the right place for you.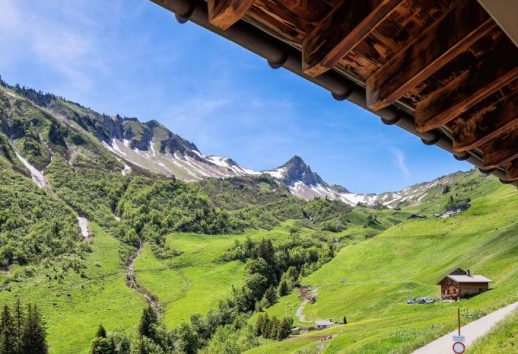 ALPINE THREE VALLEYS ACTIVE REGION.
Faschina is also part of the Three Valleys Community Damüls/Mellau-Faschina-Sonntag. In winter, guests of Sonnasita benefit from all ski areas in this region. But also, in summer eight mountain railroads with panoramic rides lead into the unspoiled landscape of the Bregenzerwald.