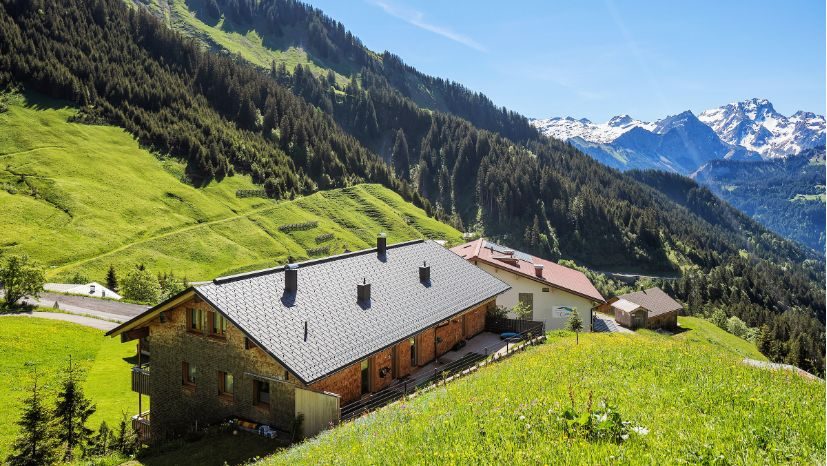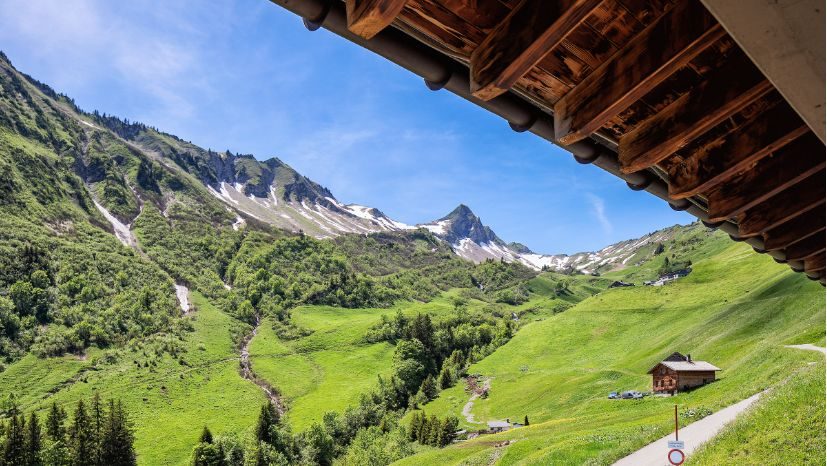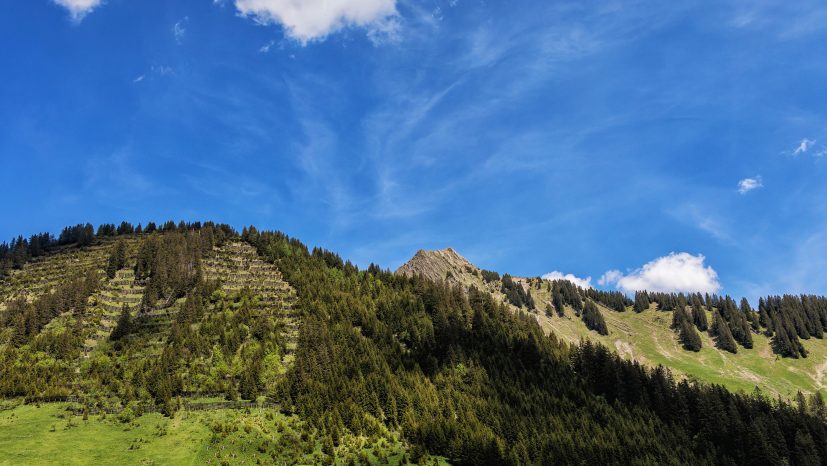 MOUNTAIN JEWEL BIOSPHERE PARK WALSER VALLEY.
In summer, eight mountain railroads with panoramic rides take you into the unspoiled landscape of the Walsertal and Bregenzerwald. Forest ropes courses, swimming lakes, themed trails – all easily accessible from the front door or by public transport. This is what complete freedom feels like in your Sonnasita.
BROAD CULTURAL AND ACTIVE PROGRAM.
Three to five times a week, a varied activity program – such as sunrise hikes – is offered with a biosphere park guide. For hotel guests of the Sonnasita this offer is included in the stay as a partner business.
Experiences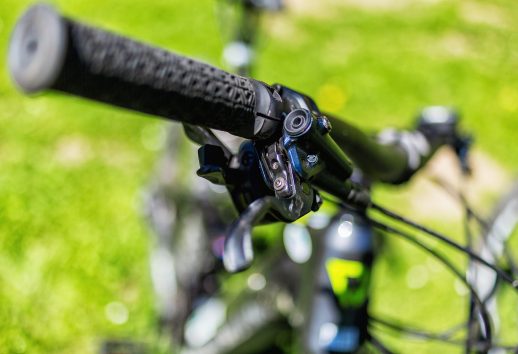 HIKING.
Alpine moors, adventurous ridges, imposing peaks, clear mountain lakes and blooming alpine meadows – on 230 kilometers of signposted hiking trails you can explore the alpine mountain world from an easy walk to a ten-hour summit tour.
Hiking routes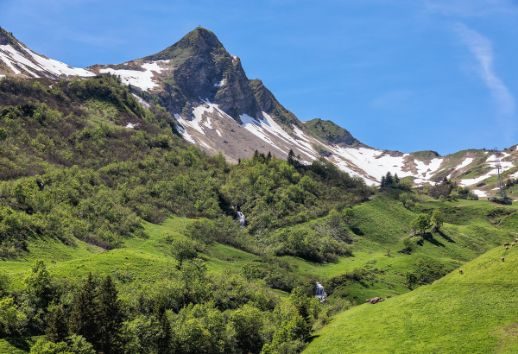 Mountainbiking.
The mountain bike, e-bike and trail run routes have been vigorously expanded in Walsertal in recent years. Damüls is a very beautiful, but above all challenging mountain bike area. The alps and forests are very well developed with freight and forest trails.
MOUNTAIN BIKE TOURS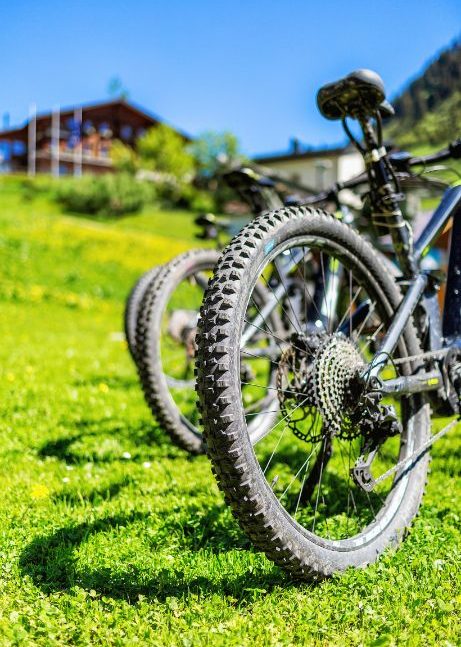 BECAUSE THE FRESH AIR IN THE MIDDLE OF THE BIOSPHERE PARK AWAKENS HIDDEN ENERGIES.
SUMMER TUBING TRACK FASCHINA.
Transported easily and buckled to the launch ramp with the conveyor belt, you're off to the 100-meter-long sliding fun of Vorarlberg's largest tubing track. It can be used by children as young as 5, with adults caught on a sneaky ride in between.
INFORMATION & FARES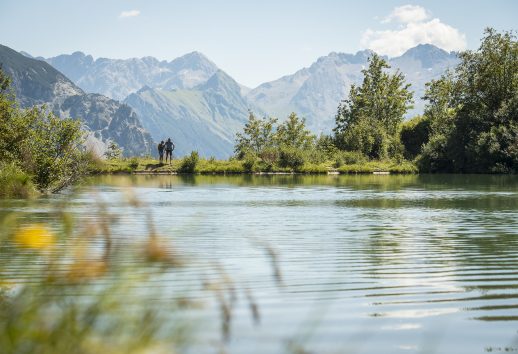 LAKE FONTANELLA.
The highest mountain bathing lake in Austria, the idyllic Seewaldsee, is only six kilometers away from the Sonnasita and is easily accessible by public transport. A trip there, even with the dog, is worthwhile at any time of year.
HIKING ROUTE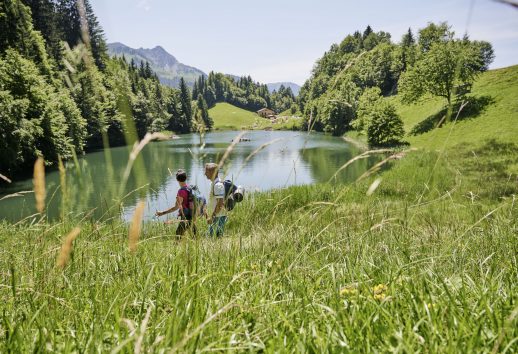 FOREST ROPES COURSE DAMÜLS.
Floating around between the trees, dangling from tree trunk to tree trunk and whizzing across the valleys on the 200-meter-long, up to 40-meter-high flying fox – what a liberating feeling! The forest ropes course offers a special leisure experience for the whole family.
FOREST ROPES COURSE DAMÜLS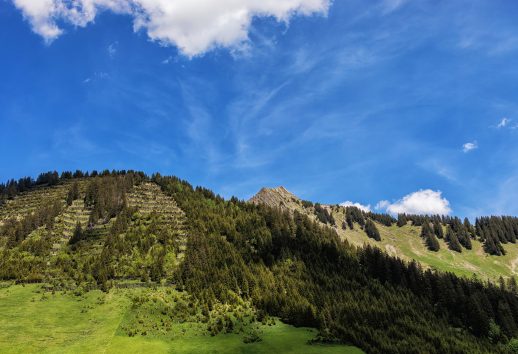 SUSPENSION BRIDGE PLATTENTOBEL.
The recently opened suspension bridge in Damüls leads pedestrians from the Uga mountain station to the Brandalpe and offers hikers not only an exciting thrill, but above all a sensational view.