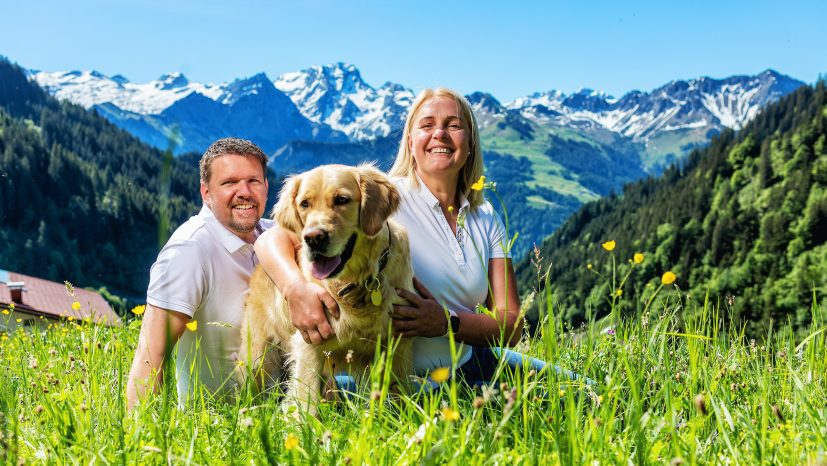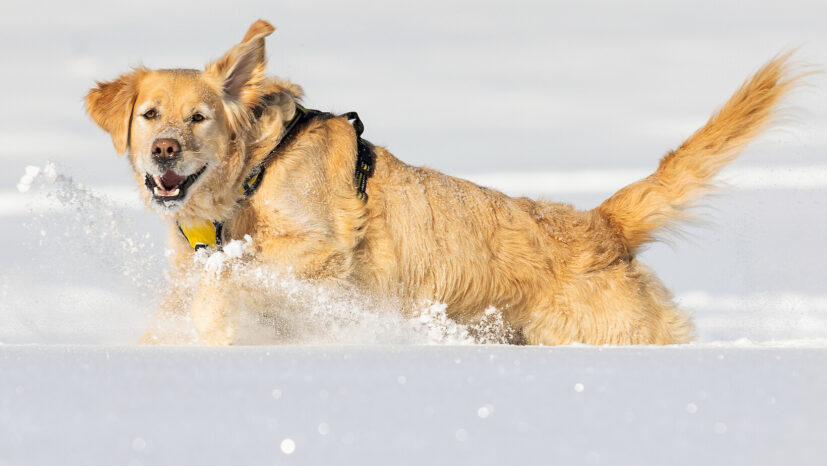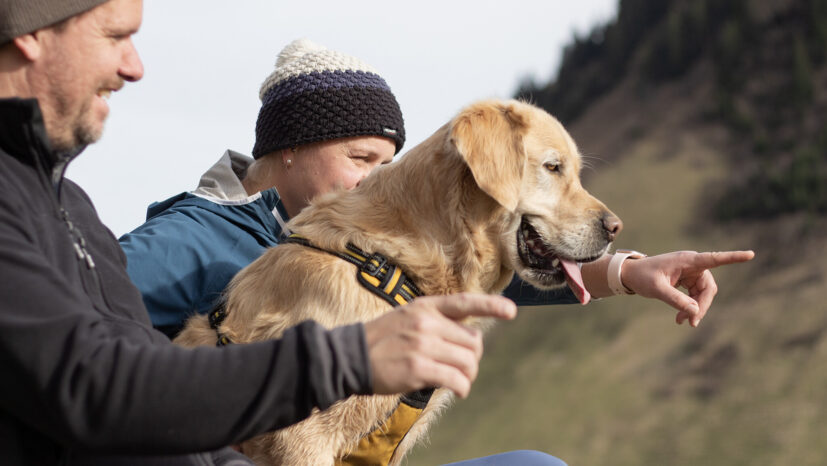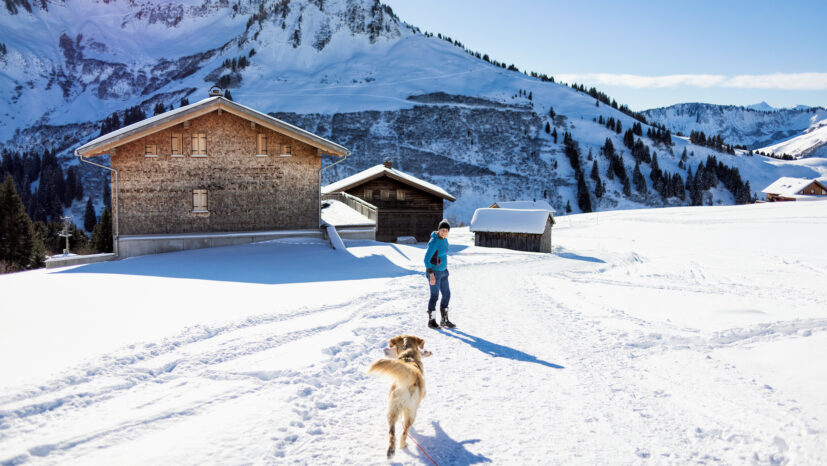 Dogs welcome.
Many people want to spend their vacation with as many family members as possible. Of course, the dog is one of them. In our Sonnasita you can take your beloved four-legged friend with you all year round and spend relaxing outdoor days together with your faithful companion.
We love dogs.
Your dogs are always welcome with us. With our Golden Retriever "Luke" we have scouted out the best hiking and walking routes for you. There are also plenty of opportunities to run around in the large, fenced garden behind the hotel.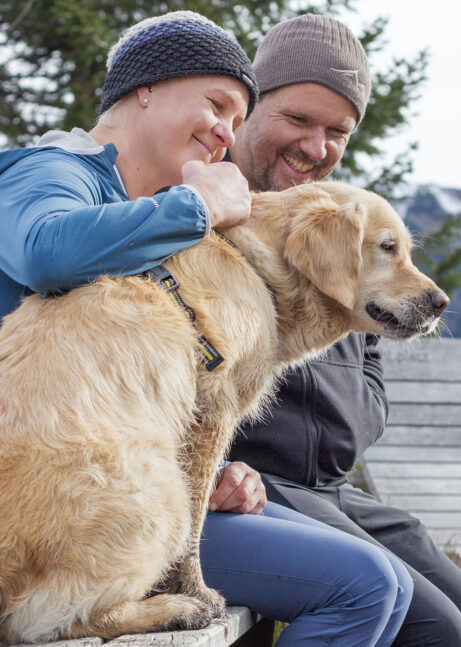 Dog Map
We have drawn a cool dog map for your hiking and walking routes. Here in the area, you can see our dog routes, roads, train stations as well as Robi Dog stations – where you can dispose of your dog bags. Please do our region and agriculture a favor, take your dog bags with you and throw them into the designated Robi Dog stations. We will be happy to give you our card at check-in. Thank you very much!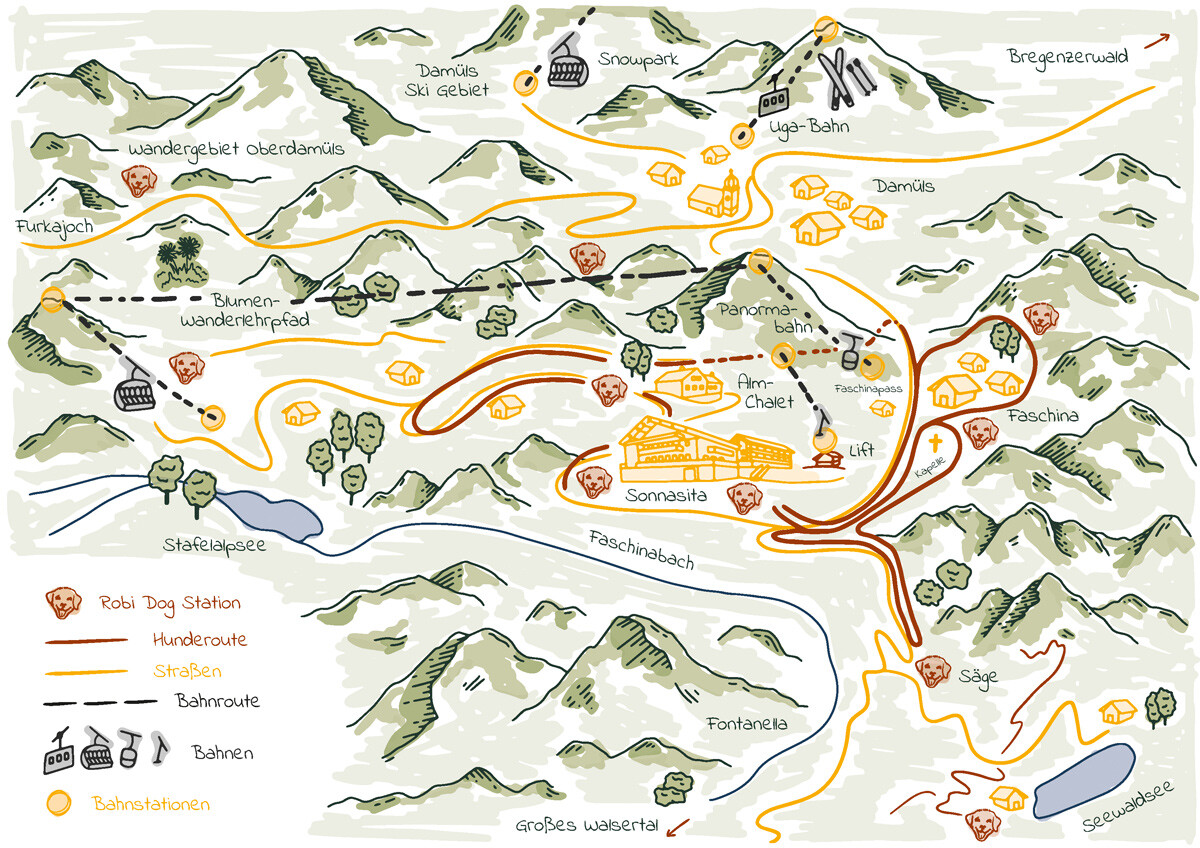 Taking the dog out is part of the daily routine. That's especially easy for us in the mountains.
Dog friendly hotel.
In the restaurant there is a separate dining room, so that your dog can also be present at the meal. In addition, we have set up so-called "dog rooms" in four room categories, which contain everything that dog owners want for a relaxing time out.
YOUR DOG WILL BE SPOILED.
OUR INCLUDED SERVICES:
Welcome treat upon arrival

Hiking and walking routes in the surroundings

Dog room with food bowl,
basket, food, etc.

Dog shower in hotel

Dog towels for drying

Dog poop bags at the reception desk

Water points on outlets

Agility course with obstacles (soon)
Organic dog bag

Underground parking for dog owners FREE OF CHARGE
Vacation with dog.
The Sonnasita is the perfect place to go on vacation with your dog. Getting out into nature is especially easy with us in the mountains. Faschina is an inexhaustible paradise for those seeking relaxation and for all those who wish to take time out together with their best friend.